Cake Recipe for Dogs
Have you ever wondered what to do for your dog's birthday? Well, I bet you didn't know that you can make a cake for your dog.
The ingredients that you would need for the cake is 
– 1 cup flour
– ½ tsp baking soda
– ⅛ cup vegetable oil 
– ¼ cup peanut butter 
– ½ cup applesauce 
– ½ cup pumpkin puree
– 1 egg
The ingredients that you would need for the frosting is 
– ½ cup plain Greek yogurt
– ¼ cup peanut butter
Instructions for cake 
Preheat the oven to 350 degrees F.

In a large bowl, combine flour and baking soda.

In a separate bowl mix together vegetable oil, peanut butter, applesauce, and pumpkin puree. Once combined, mix in the egg and mix until combined.

Combine wet and dry ingredients and stir until combined.

Pour mixture into an 8″ round pan (a square pan can also be used) that has been greased with oil.

Bake for approximately 25-30 minutes or until a toothpick inserted into the center comes out clean and the cake springs back when pressed lightly.

Allow to cool on a wire rack prior to removing from the pan.

After cooling, add frosting if desired.
Instructions for frosting 
Mix Greek yogurt and peanut butter until well combined. Spread over cake. If not serving immediately, store in the refrigerator.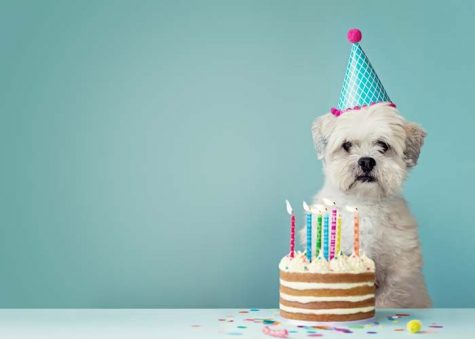 We hope your pup enjoys this special treat. Feel free to submit your feedback or photos.