How To Comfortably Travel by Air During the Coronavirus
Do you want to get back out again? Do you want to escape to somewhere that fulfills your dreams? Do you want a vacation? Well, that seems like an amazing idea! But wait, Coronavirus is in the air, and now you are in despair. Well, don't worry! I'll give you some helpful tips for staying safe!
 Ok, so you're at the airport. It is time to check-in for your flight. During the pandemic, simply checking in is not so simple anymore. Due to the pandemic, many companies are facing job shortages. That means a lot of check-in desks are going to be closed. The result of this is that you can expect long waiting lines just for checking in! Well, there is no need to worry! You can find information about your flight carrier if you can print your boarding pass. If this option is unavailable, then try to use some of the check-in kiosk computers. Due to the pandemic, more and more of these computers have been installed around airports. These machines are easy to use!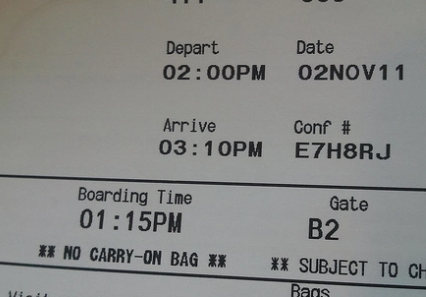 Great! We made it past check-in! Now, you are in the phase of security. Due to the pandemic, security lines are even longer. Even before the pandemic, the lines were long. Now, they are colossal-sized. There really is no good solution for this, but you can still do something about it. You should wear personal protection to keep yourself safe. The queue area can get really crowded. Also, try to make sure your device is charged all the way. You need your device for information about your flight, or just to stay entertained. You should also book flights in the morning. Airports are least crowded in the morning, so you can face quicker lines. Waking up early definitely pays off!
  Now, you are waiting for your flight in the terminal. There isn't really anything you can do… Try to stay entertained, do some work, play some games, anything that you can do to keep yourself busy. Try doing something productive and time-worthy. When shopping, make reasonable and smart choices. Be careful with food and alcohol. If you are traveling internationally, stop by duty-free retailers. These stores do not charge you tax if you give them proof of your flight. Just remember to stay updated with your flight, and pay attention to any important details like delays, cancellations, gate changes, and plane changes. Now, it's time to get up in the air!
 You've found your seat. You are excited to escape to paradise, and you are only a plane ride away from your oasis! Staying safe onboard aircraft is important though. As of when this article was released, (April 2022), the CDC strictly requires masks and vaccination proof when flying. You are only allowed to take off masks when eating and drinking. Refusal of these requirements can result in being kicked off the aircraft, being banned from the airline, or worse, getting arrested or being banned from air travel. But don't worry; these requirements are put in place to keep you and your fellow passengers safe!
 Hopefully all of these facts, tips, and ideas help you get to your destination safely and comfortably. During this dangerous pandemic, most enjoyable activities were restricted to people. Please do not be afraid, get out there, and have a good time!