Famous People With A Birthday In January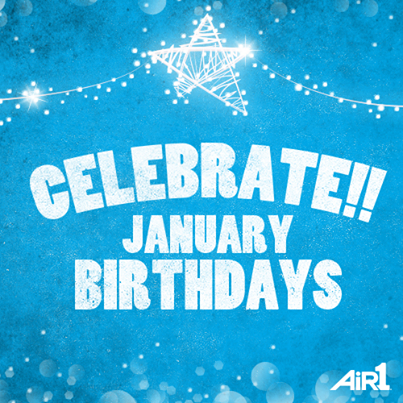 January 1, 1735- Paul Revere was a colonial Boston silversmith, industrialist, and patriot in the American Revolution.
January 1, 1752- Betsy Ross was a woman who helped to fashion clothing and was helped to design the first U.S. flag.
January 4, 1643 – Isaac Newton was an English physicist and mathematician.  
January 8, 1935- Elvis Presley was an American singer and actor. He is known as the King of Rock and Roll.
January 12, 1964 – Jeff Bezos is the founder and CEO of Amazon. He is an investor and an American entrepreneur. 
January 14, 1741- Benedict Arnold was an American military officer who served during the Revolutionary War.
January 14, 1968 – LL Cool J is a rapper, singer, and actor. His real name is James Todd Smith. He also is an actor in NCIS Los Angeles.
January 15th, 1929- Martin Luther King Jr. was a leader and activist in the American civil rights movement.
January 15, 1951- Charo is a Spanish singer and actress.
January 17, 1706- Benjamin Franklin was an American printer and publisher, author, inventor, scientist, and diplomat. 
January 17, 1922 – Betty White is an American comedian and actress.
January 17, 1942- Mohammad Ali was an American professional boxer who won the heavyweight championship at age 22.
January 17, 1962 – Jim Carey is a Canadian-American actor and comedian.
January 19, 1809- Edgar Allen Poe was an American writer, poet, and editor.
January 19, 1946- Dolly Parton is an American singer, songwriter, and actress.
January 26, 1958- Ellen DeGeneres is an American host, actress, and producer.
January 29, 1843 – William McKinley was the 25th U.S. President (1897-1901), who was assassinated while in office.
January 29, 1954- Oprah Winfrey is an American talk show host and actress.
January 30, 1882 – Franklin D. Roosevelt was the 32nd U.S. President who was elected to four terms (1933-1945).
January 31, 1919- Jackie Robinson was the first African-American to play in Major League Baseball.
January 31, 1981- Justin Timberlake is an American singer, songwriter, and actor.