SC-A2—Holiday Special: Something New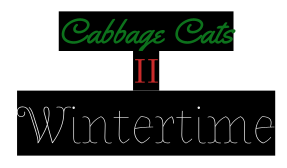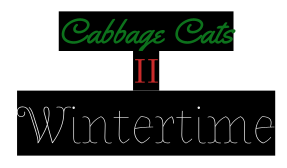 Hello LMS Digital News readers! This is me again, Swiss Cheese (my pseudonym), and welcome to this SC-A2(Swiss Cheese Article #2) Holiday Edition!
The time has come for some holiday fun, so in this article I have decided to include a first for the LMS Digital Newspaper: a card game!
A few months ago, I became interested in creating my very own card game, and invented Cabbage Cats™, a game that starts on an ordinary farm….full of alliterated food-animal hybrids! From "Pepper Pidgeon" to "Frustrated Farmer," I really enjoyed playing this homemade game with my family. So when the time came for me to write this month's issue, I knew just what to do: invent the stunning sequel to this unique game, Cabbage Cats II™!!!
In this one-of-a-kind homemade game, players strive to pair Prey and Predator cards, and search for Wintertime-exclusive point-shifter cards. Use up cards, add up points, and strive for victory!
Enjoy this homemade card game (link below)!
Thank you for reading this edition of Swiss Cheese, and until next time, enjoy this wonderful wintertime!
Mini-Trivia For Students: Enjoy!: https://forms.gle/RoUNDr5HxZXzywCE7
Printable PDF FULL Card Game for Students Available: https://drive.google.com/file/d/1ZNQ6OmKFEnSdOP2NY-LxhtP5zvhyR5ny/view?usp=sharing
Printable PDF FULL Card Game for General Audience Available:
https://kami.app/ULh-nQM-BMK-BNL
Previous Trivia Answers:
Article Question: B, D
BONUS: A
*PDF made using Kami PDF Editor**