Book Review: The Raven Boys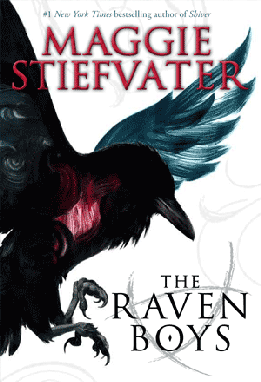 Book Review: The Raven Boys
Trigger Warnings: Abusive father

Age Rating: 13+ (Mild cursing)


Blue, a psychic's daughter who's never had the gift of sight. Gansey, a rich boy who has a knack for finding things that most people can't. Adam, the boy with too much to prove and not enough to lose. Noah, who always seems just a little bit off. And Ronan, "dangerous as a shark and about as friendly." The Raven Boys by Maggie Stiefvater follows Blue and the Raven Boys on their adventures in Henrietta, Virginia trying to find a dead Welsh king, Glendower. It is rumored that whoever awakens the dead king will be granted one favor. This draws the kids towards him, each for their own reason.

Full of adventure, drama, and the paranormal, "The Raven Boys" might be one of the best books I have ever read. Stiefvater has a way of creating characters so full and deep that they seem almost real. She can merge history, fantasy, and humor in an amazing blend of complex ideas and laugh-out-loud moments. "The Raven Boys" is the first book in a four-book series "The Raven Cycle."

In the end, The Raven Boys is filled with adventure, mystery, and magic in a way that makes for an amazing read. I loved this book so much and I recommend it to anyone who enjoys realistic fantasy.

Rating: 5 out of 5 stars